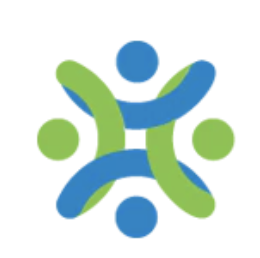 Use Enrichment to Advance Equity in CLD Schools
A summary of "Using Enrichment Clusters to Address the Needs of Culturally and Linguistically Diverse Learners" by Dr. Jennifer K. Allen, Margaret A. Robbins, Yolanda Denise Payne, and Katherine Backes Brown
Children from culturally and linguistically diverse (CLD) backgrounds often encounter a number of challenges in school. When these students come from low income or disadvantaged backgrounds, they struggle even more to achieve. CLD students are underrepresented in gifted and talented programs by more than 40% nationwide​​ (Ford et al., 2008). Traditional ways of determining giftedness such as standardized testing and other assessments have left CLD students in the dust, since in order to succeed in these tests, test-takers need a familiarity with American culture and English. The Schoolwide Enrichment Model (SEM) opens the door for students from all backgrounds to explore their interests and hone their strengths, which, in turn, provides more opportunities to enter advanced academic programming.
What is the SEM?
In a typical SEM, students move through three types of enrichment clusters which center around self-selected areas of study. The key here is self-selection--when students learn about things they have inherent interest in, they are more engaged and more likely to exercise creativity and exploration in problem-solving. Enrichment clusters instruct through investigation, providing real-world problems. For example, a cluster that teaches students how to sew will inevitably require them to hone their geometry and measurement skills. A cluster focused on writing may present an opportunity to make a change in their communities through persuasive argument.
According to Joseph Renzulli, in the SEM, "Knowledge is authentic and project-based, rather than being storage- and retrieval-based."
Enrichment clusters do not follow a regular lesson plan--at the beginning of the year, teachers assign themselves clusters based on personal interests and set goals with students. Clusters consist of no more than 17 students, with most including only 14-15. They meet once a week, or several times a week in shorter blocks. In each meeting, students and teachers work together to brainstorm and carry out ways to achieve their goals. These can include field trips, guest speakers, and--in Type III clusters--self-directed projects that are often geared towards community involvement. "Problem-posing" education is at the heart of the SEM, which means students are tasked with resolving a real issue rather than a hypothetical or fact-based one.
How Does the SEM Advance Equity?
While the SEM presents major benefits to all students, it especially supports students in disadvantaged, majority-CLD schools and provides a unique opportunity to increase equity. .
One notable benefit is that enrichment clusters expose students to jobs their parents or people in their neighborhoods don't have, creating a broader worldview and enhancing student vocabulary. Students are able to consider career paths and opportunities they may not have otherwise been exposed to, an important element in creating academic drive and task dedication. The concentrated and engagement-focused nature of SEM clusters improves career- and college-readiness and serves as a predictor of success in higher education. Regardless of background, students who find a topic of interest frequently pick up problem-solving skills and retain information quicker. These skills are essential for all learners, but even more so for students who may be future first-generation college students.
Enrichment clusters span grade levels, too, which results in mentorships and friendships that aren't present in the traditional classroom setting. Mentorships provide avenues for students to take control of and advance their own learning. And because students in enrichment clusters are working to explore and resolve real-world problems, they gain agency in their communities, increasing self-confidence. These benefits positively influence attendance rate as well.
Many schools also participate in an end-of-year fair where students share the year's findings with their parents and educational community members. By preparing to present their progress, they learn communication skills and gain a sense of pride. The end-of-year fair also increases parent involvement as parents look forward to seeing what their children have been working on throughout the year.
The SEM also presents advantages for staff working in CLD schools. Many programs provide free gifted program training, which informs the way they teach outside their enrichment clusters too. Teachers who receive gifted program training tend to allow students more control over how they showcase their learning and emphasize acceleration and enriching their curriculums. These teachers also challenge the old "drill and kill" ways of teaching in favor of more engagement-focused instruction, so schools that incorporate the SEM benefit from a generally more forward-thinking attitude across the board.
Are There Any Drawbacks?
SEM teachers in CLD schools have mentioned some drawbacks when working with enrichment clusters. Preparation is extensive and time-consuming, since teachers must research field trips and guest speaker options and match students to clusters. Comfort level and personal passion play roles in choosing a cluster that teachers can stick with throughout the year. Scheduling is difficult sometimes, too. Evaluations on the SEM show that most successful clusters occur near the end of the week, but this isn't always feasible for every student. Some schools use shorter daily blocks as well. And, of course, continuation of any enrichment program requires funding, and administrators are sometimes difficult to win over.
Still, most teachers agree that the benefits of the SEM outweigh the challenges, and that it does create measurable results in helping CLD and disadvantaged students achieve above their grade levels.
Conclusion
The SEM, while not always seamless to incorporate into existing curricula, provides a clear way for students in CLD schools to gain access to topics and resources they wouldn't otherwise have. This is why, whenever possible, enrichment clusters should be incorporated in our efforts to achieve and sustain equity within the education system.
About Renzulli Learning
Renzulli Learning delivers a rigorous personalized learning environment for ALL students in grades Pre-K through 12. Renzulli Learning enables teachers to easily differentiate instruction, increase motivation and personalize talent development for each student, providing the tools and resources to increase engagement and achievement with our student-led Project Based Learning (PBL) platform that unpacks the abilities in all children.
Citation:
Ford, D. Y., Grantham, T. C., & Whiting, G. W. (2008). Culturally and linguistically diverse students in gifted education: Recruitment and retention issues. Exceptional Children, 74, 289-306.