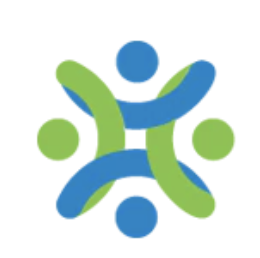 Q: Who is Riverside Insights?
Riverside Insights is one of the nation's leading and most longstanding developers of research-based assessments. We're led by a powerful mission: to provide insights that help elevate potential. Through our portfolio of proven and precise assessment solutions, Riverside Insights offers the clarity and perspective needed to unlock individual potential, create opportunities to thrive and enrich the lives of students, clinical patients and employees/companies. For more information, visit www.riversideinsights.com.
Q: What is IowaFlex™?
IowaFlex™ is a contemporary, adaptive achievement assessment that builds upon the strength of the Iowa Assessments™ in partnership with leading researchers from the University of Iowa. IowaFlex is a group-administered, online comprehensive reading and math assessment for grades K-8. More details can be found at www.iowaflex.com.
Q: How is IowaFlex different than Iowa Assessments

™?
IowaFlex connects the high measurement standards of the Iowa Assessments to the flexibility of a custom testing experience that's tailored to each student's ability level. IowaFlex was developed in conjunction with the authors of the Iowa Assessments from the University of Iowa. The difference is that IowaFlex's adaptive format customizes reading and math item selection to each individual's ability level and creates an unbiased opportunity to demonstrate their understanding of key concepts as they're being taught throughout the school year.
Q: What are the key advantages of IowaFlex for educators?
IowaFlex provides teachers with reliable data to develop a targeted instructional plan, measure a student's progress and test as they teach. For example, educators can select specific math domains to assess for each grade based on their school's pacing guide, and then save what is being taught later in the school year for future assessment. Instructors also benefit from the highly interactive analytics displays offered by IowaFlex, which let them drill down, filter, compare and identify groups for focus.
Q: When is IowaFlex available?
IowaFlex is available now. It was initially rolled out on a pilot basis to select schools for grades 3-8 in Spring 2020, and Riverside Insights has incorporated this feedback into our widespread commercial release. Visit www.iowaflex.com for more details.
Q: What are the latest features of the IowaFlex?
IowaFlex incorporates a number of features including a Longitudinal Report, which provides educators and students the ease of tracking student math and reading progress through the calendar school year and beyond. Other notable features include rapid results, ease of monitoring progress and customizable bundling with other Riverside Insights assessments for cost-effective pricing. Watch our brief introductory video to learn more.
Q: When you say "rapid results," how long does it take to get student scores from IowaFlex?
All scoring is immediate, and student scores are reported within minutes of test completion. These include: Standard Score at the test level; National Percentile Rank at the test level; and High, Mid, Low performance indicator at the domain level. This allows the development of tailored math and reading plans to accommodate individual student learning goals.
Q: During these pandemic times, when there's uncertainty in some states about elementary students returning to classrooms, pursuing eLearning or a blend of both, how does IowaFlex accommodate students remotely?
At Riverside Insights, we're committed to addressing the changing needs of today's learning environment as schools and districts work through how to return to the classroom this year. IowaFlex lends itself to both in-person and remote/digital administration. It essentially allows teachers and administrators to move from paper-pencil to online assessments, while providing informative data in a low-risk environment. Given the circumstances under which students finished the last school year, the ability to yield targeted and precise measurement of a student's progress toward end-of-year mastery of core content is particularly important.
Q: How can I get IowaFlex for my school?
The fastest way is to contact your local Riverside Insights Assessment Consultant or our Customer Service team. Also visit www.iowaflex.com to download an order form or to request a quote.