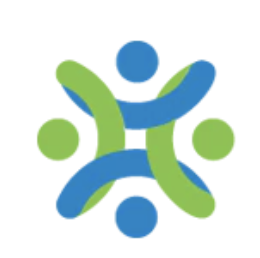 Create Robust Intervention Systems District-wide:
A Fireside Chat with Rutherford County
Mark Gullion, Federal Programs/RTI Coordinator for Rutherford County School District in Tennessee, joined us to share his insights in scaling effective Response to Intervention (RTI) systems after a decade of firsthand experience and success.
RTI in Rutherford County is far from a cookie-cutter approach.
Guillon says, "We have 50 schools, and RTI is done 50 different ways. There's not one right way to do it. You have to look at what resources you have, the demographic of students, and 'Where can I leverage my resources and support my students to make the greatest gains?'"
In their respective roles as RTI Specialist and Instructional Coach, Ashli Lamons and Janice Fox meet with each of Rutherford County's 113 Interventionists across 50 schools each year. That effort ensures a high level of collaboration and cross-pollination of best practices to deliver optimal student progress.
They harp on maintaining an open line of communication between Tier 1 teachers and Academic Interventionists as facilitated by the Instructional Coach in a given school. Tier 1 teachers tend to focus on the standard-based approach at a particular grade level over the course of one schoolyear, whereas the Academic Interventionists work with students for multiple years and therefore keep longer term goals in mind.
As Guillon says, "easyCBM really helps in that progress monitoring piece to show: 'Yes, they're showing growth. It just may be off a grade level right now.' A lot of times we talk to our Academic Interventionists about being superhuman; meaning, they have to make more than one year's growth in one year's time because if they don't, we're never going to be able to close that gap."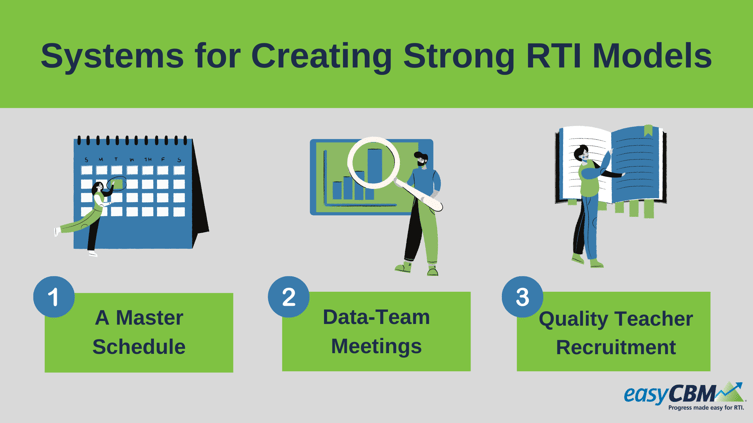 Guillon says, "One of the non-negotiables for our schools is they have to create a master schedule that specifies intervention time. We want protected time for all students. We want to ensure that it is in addition to what our guidelines say Tier 1 time is. It's not a replacement; it's in addition to that time that the students already received."
As for guiding principles for Data-Team Meetings that individualize students' schedules and academic plans, Guillon suggests asking four key questions:
Who are the right people to be at the table?
Who are the right players to make the decisions?
Are we looking at multiple data pieces?

Can we really pinpoint what this student's deficit is?
Finally, because enrichment classes typically do not have state academic standards, Rutherford County relies on hiring quality teachers to implement and navigate their intervention framework.
Guillon reinforced, "We really are targeting seasoned teachers who understand students' learning, who are able to teach in multiple small groups throughout the day, who can understand students' strengths and weaknesses as they move forward, but also who can understand the important piece of where students are in Tier 1 and how we can close that gap."
Stay tuned for the next part of this series as we hear best practices and how they could work in your school district from Rutherford County's RTI Specialist, Ashli Lamons, and Instructional Coach, Janice Fox.
Subscribe to our blog to get updates on our latest professional development opportunities and get updates as we highlight educators around the world unlocking limitless learning.