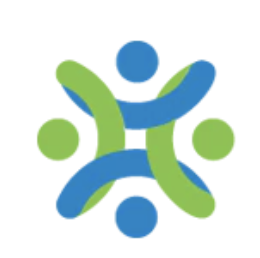 Your students need to pass Algebra I. Here are the critical first steps to ensure they do.
Are your students passing algebra? Too many students across the country are not.
We know that Algebra I is a pivotal course in a student's mathematics journey and a key indicator of academic success. In a recent article, Bill Gates cites research from the Department of Education and the University of Illinois at Chicago that shows passing Algebra I in ninth grade positions students to enroll in AP classes, take advanced STEM courses, matriculate to college, and graduate with a bachelor's degree.
Alternatively, Gates writes,
"Students who don't complete Algebra 1 have just a one in five chance of graduating from high school. This is a statistic that particularly affects students who are Black, Latino, English learners, or experiencing poverty, putting them at a disadvantage for future careers and higher earnings."
With such high stakes, how do we ensure students are prepared? How do we support the development of foundational algebraic skills before it's too late?
Step 1: Promote Algebra I Success
Ensure your students are ready for Algebra I by using an algebra readiness assessment.
Identifying Algebra I readiness can be quite challenging and time-consuming, but a strong readiness assessment can lighten educators' workload, increase accuracy in the identification process, and help teachers determine which students need additional support.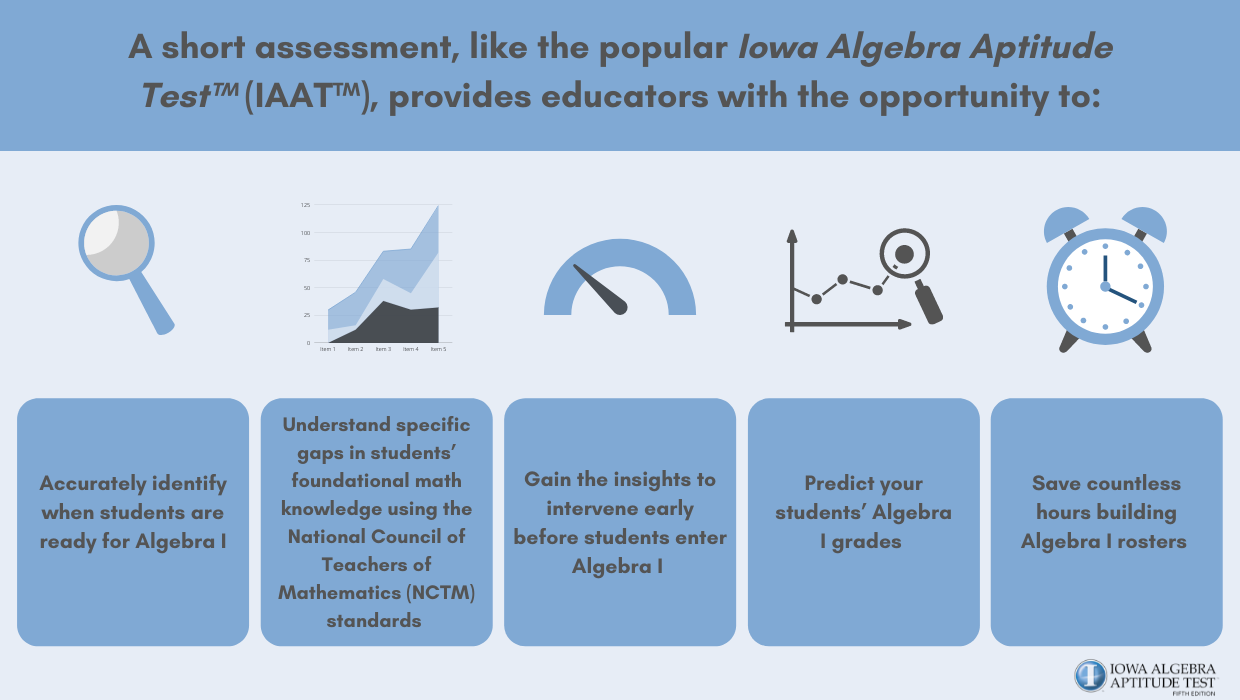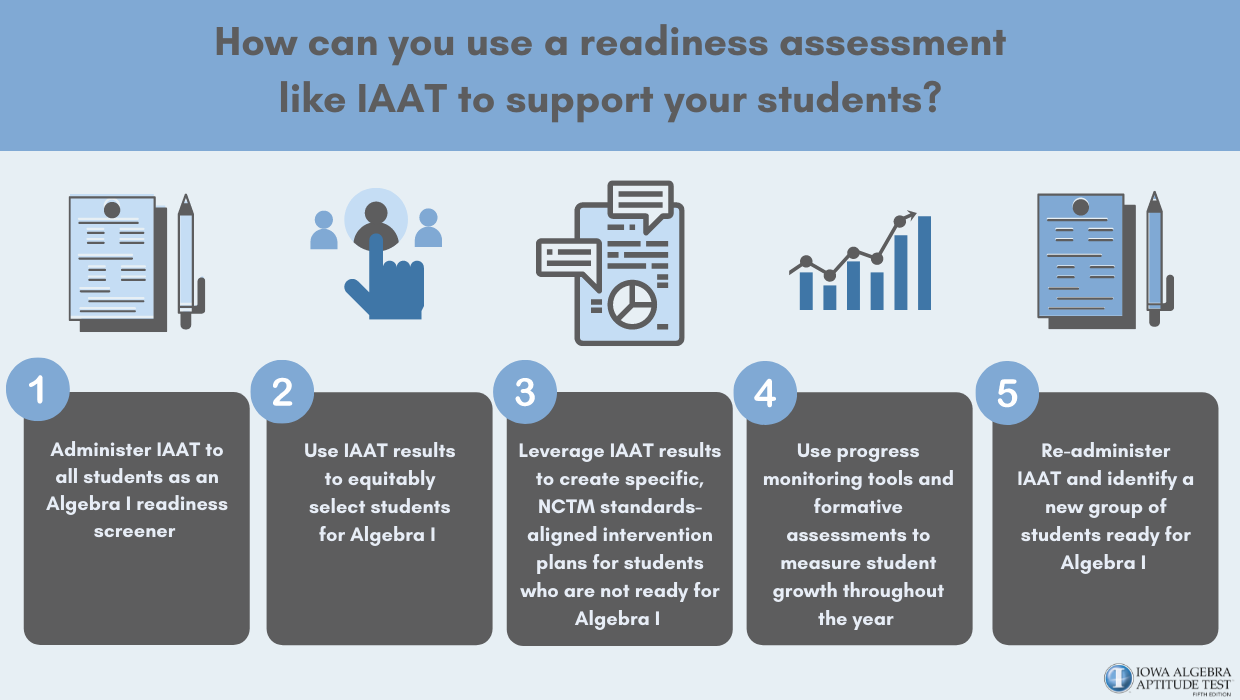 An algebra readiness assessment, like the Iowa Algebra Aptitude Test™ (IAAT™), gives teachers necessary insights to align math instruction with specific student needs, target gaps, and ensure that all students are prepared to succeed in Algebra I.
Step 2: Gain Insights in Only One Class Period
Students complete the IAAT in only forty minutes – or one class period. It's that short and that simple to administer. And, with online testing through EdAssess on the EdPower platform, teachers can see IAAT data in just a matter of minutes. This online format will quickly generate reports and determine algebra readiness, so that teachers can act on the data immediately. The online platform also provides greater test security and flexibility for your testing needs.
----
Algebra I is high stakes for our students. It's time to lower the stakes and better prepare them for high-school math, high-school graduation, and post-secondary success with a targeted assessment to evaluate Algebra readiness.
Your Expertise + Our Insights = Limitless Learning
Let's Elevate Potential Together