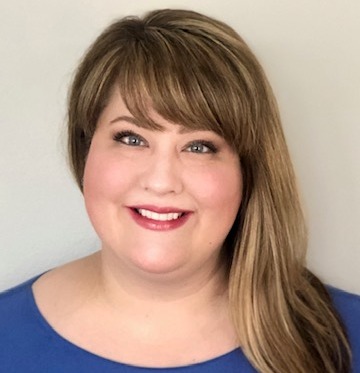 Panic.
Panic is what I would feel if I were given just days or even hours to switch my classroom over to remote learning. Many of you, I am sure, have felt the same in the last few weeks. It is important to drop expectations you may have had for the rest of your school year right now and instead proceed with clear, positive intentions. You are going to do the best you can with what you can for the rest of this school year.
It can sound impossible to recreate your classroom on the internet when there are so many different obstacles. Some of your students may not have access to reliable technology or technology at all. Some may have mental health struggles that will keep them from completing school work. Students may be too busy supervising siblings while their parents work, or may be preoccupied with bigger worries such as food or a safe living environment. Or, maybe you teach students with the most severe and multiple disabilities, who may have significant difficulty accessing any school work independently. Each individual student context is not in your control but remember what is: your mindset and how you structure your virtual classroom.
"Our job is to recreate the feeling of security our special education students have in our classrooms without stepping foot in our schools."
We know as special educators the importance of daily check-ins, personal connections, and classroom routines. Our job is to recreate the feeling of security our special education students have in our classrooms without stepping foot in our schools. Below are ideas and resources to help you feel confident instead of panicked as you reconfigure the rest of your school year.
Ten tips for teaching special education remotely:
1. Set up parent or guardian communication right away and stick to a system.
Are you going to check in once a week or even more often for some students? It depends on your case load. I personally recommend not using your private phone but instead use Google Voice, an app like Remind, or email. I also strongly suggest setting up office hours so that parents are not contacting you at all hours of the day and night. During these first phone calls you can discuss how students can continue to work on IEP goals at home and get across important information pertaining to your school and district, food resources, domestic violence resources, etc. Make sure to document all parent/guardian communication (date, time, how you connected, items discussed). To help you with communication from home, you can explore these resources:
2. Send home clear information.
In whatever format possible, send home extremely clear guidelines of expectations, how to access websites, due dates, etc. Some parents may not have the time or resources to sift through a lot of information, so make it very clear and concise. In this time of uncertainty it is important to see yourself as a resource for parents and students. You are setting up a routine for communication and academics.
3. Clear up student misconceptions.
Many students with disabilities (and many without) may have questions about COVID-19 or have misconceptions about the virus. Fear can lead to behavior situations or worse. Spend time with your students clearing up misunderstandings and answering questions. You could do this through a Zoom meeting or Google Hangout. Some students with more significant disabilities may not understand why we are not at school right now or why their routine has changed. Others may be anxious about if they will get sick or what would happen if a family member became ill. They may need social stories about social distancing, washing hands, staying home, choice boards of things to do when they are bored, etc. I suggest finding the gaps in comprehension about the virus as you would any learning material and filling in those gaps with facts so that students feel less afraid.
Below are useful resources I found for sharing information with students about the virus.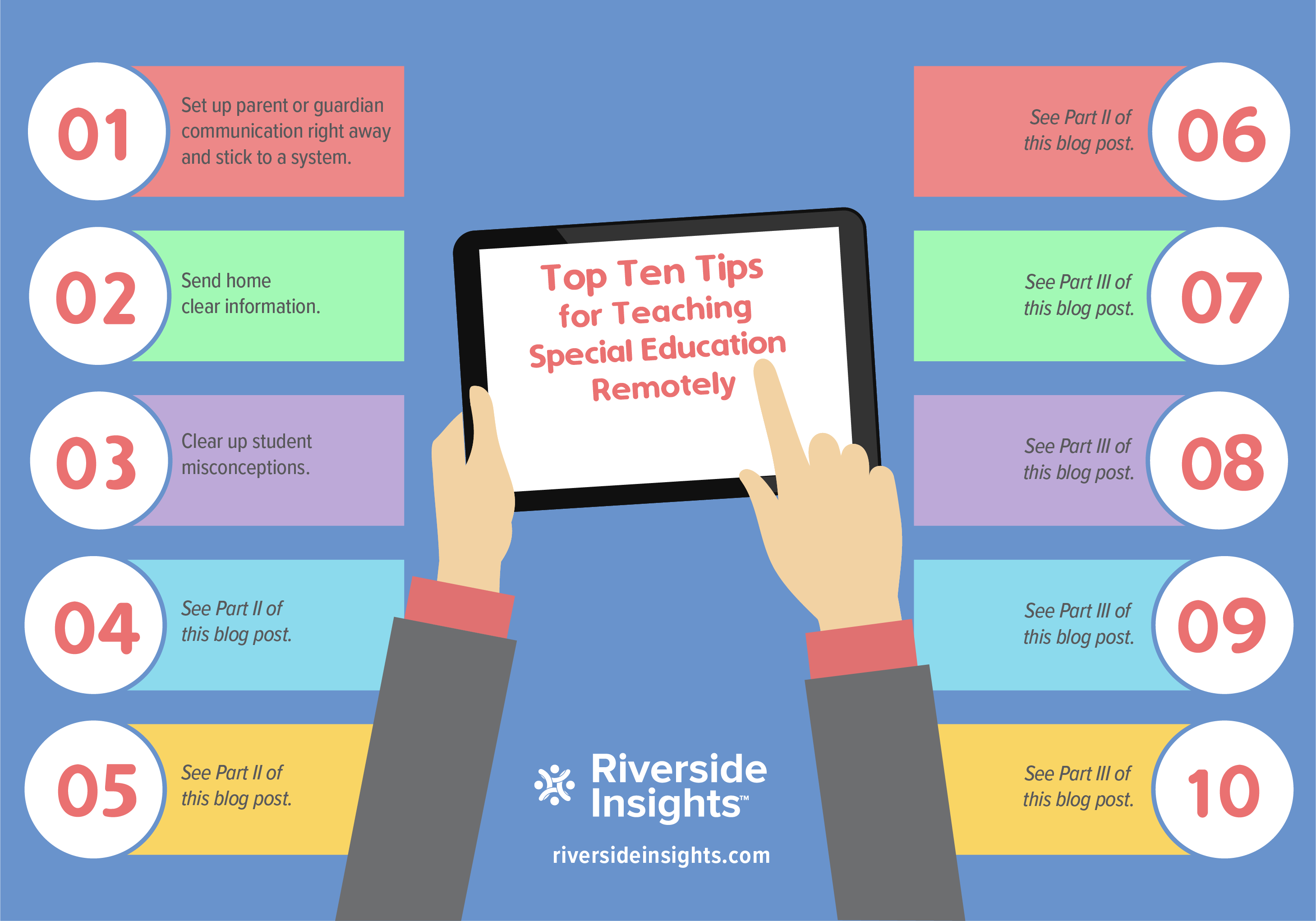 I hope these first three tips help you while setting up your remote teaching. Do you have practices that have worked for setting up a communication system, sending home concise information, and clearing up misconceptions about COVID-19 with your students?
For more ideas, look for the next blog (coming soon) in this three-part series. Subscribe to our blog to get notified when part 2 is posted!