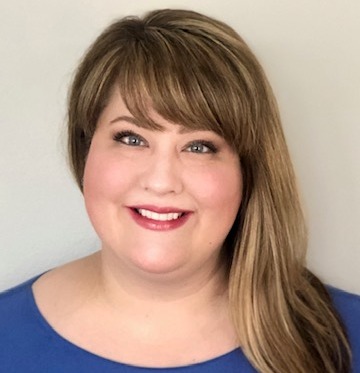 As I mentioned in 4 Ways to Stimulate Academic Growth and Combat the Summer Slide, one of the easiest ways to help students stay on track over the summer is to encourage families to read daily. In this new study, researchers found that families who simply read every day with their kindergarten students were able to decrease literacy learning loss over the course of the pandemic.
Now, this can be uncomplicated for some families. However, I can almost hear other families saying, "…but I have an extremely reluctant reader. They hate reading. They won't do it—even for incentives they love in other situations." So many of our students in special education have disabilities related to or involving reading, and many students do not want to practice what they have hated doing all school year when the summer is supposed to be fun. I have also found that some students may not enjoy reading if their independent reading level does not match their grade level, and they have trouble accessing popular books their friends may be reading.
Here are 15 ideas to engage reading-reluctant students:
The most important tip: summer is a great time for students to be able to choose their own books based on their interests and to nurture a love of reading. Do not ask kids who are having trouble reading to read books that are above their level or part of a school curriculum reading list (the exception being if they of course have a strong interest in these books).




Before school is out, have students create a list of things they would like to read about over the summer. Then, spend class time searching the internet for books, magazines, articles, etc. that fit those topics. If they have an easily accessible list, they may actually use it!




Have students practice asking librarians for help, using role play in the classroom or even send them home with a script they can practice. Go to the school library and practice checking out books and talking to the librarian. We want to decrease any obstacles that would keep students from reading.




Encourage reading of all kinds of media – comic books, graphic novels, magazines, blogs, internet articles, etc. The goal is to build interest. I had a student who would only read car advertisements in the newspaper at first. Then he moved on to mechanic and car magazines. Then he started checking out books about cars. Sometimes students just need to start somewhere and build confidence.




Often students will choose books that are either too easy or too difficult for them to read independently. That is ok! Not every book we read has to be a challenge, and if a book is above a student's independent reading level then it is a great book for families to read aloud together or explore audio options.




Suggest books that have been made into movies. A student of mine stated that she had trouble imagining what characters looked like or scenes looked like, and watching the movie would help her envision the book in her imagination while she read. At first she would watch the movie before reading, then she started reading books before watching the movie, and now she does not need to read books with movie adaptations at all.




Compile a list of student book favorites and send it home with students to find at the library. Sometimes students will read a book that is popular with their peers.



Some students may be frustrated that they cannot relate to books they have read. Diverse representation in books matters and could make all the difference to a student who wants to read a book where the character is similar to them. For older readers, a website that can help with this is Whichbook. You can search for books by many different categories, such as your mood, or find books similar to ones you like. Two other websites to help find recommendations are What Should I Read Next? and Recommend Me a Book, where you read the first page of a book to see if you like it before seeing the title. For younger readers, make sure to check out The Conscious Kid and Here Wee Read, two blogs that show diverse book options inclusive of all children. I also like this list of books with diverse characters from the School Library Journal.

Try a subscription. Here's a comprehensive list of 31 Of The Best Kid's Book Subscriptions For Little Readers

. Getting something in the mail can be fun! My daughter loves getting her

Highlights "Hello" magazine in the mail, even though she is only a toddler. I think we are going to try Literati Kids.


Try different ways to make reading more fun, such as the ideas in this

free printable Summer Reading Choice Board

, which can be used with all ages.
Additional ways to encourage families to read this summer:
Students can write letters to take home to their family about what kind of books they would like to read, to help get the conversation started.



Explore local library summer reading programs,

even if they are just remote right now. If the library is not open for in-person browsing, many are still doing book pick-up and drop-off or have a Bookmobile.




This is a useful resource for parents that pairs quality book recommendations with parent reading guides

, to assist parents with talking to their students during and after reading. The site also can help parents find the book at local libraries.




Check out books you can read online, with websites such as Funbrain

,

Epic

, and

Unite for Literacy

.




For those with very young learners, it can be beneficial to rotate the books that are put out to read in the child's home. One great way to do this is by choosing a theme or pairing books with activities. I personally love to make "book baskets" for my daughter, which combines a book with toys and/or activities that go along with the story. For example, for the book The Very Hungry Caterpillar

, our book basket had a caterpillar craft along with her play food items for the caterpillar to "eat" as we read.