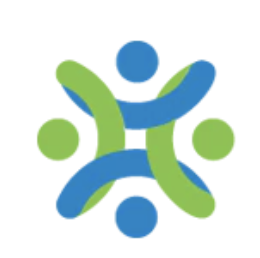 The first few years of a child's life are the most critical, as a staggering 90% of a child's brain growth occurs between birth and age 5. This underscores the unparalleled importance of early learning opportunities; these formative opportunities allow students to build key foundational skills and develop their school readiness—both key indicators of their early academic success. If young students are not prepared, they may struggle at school.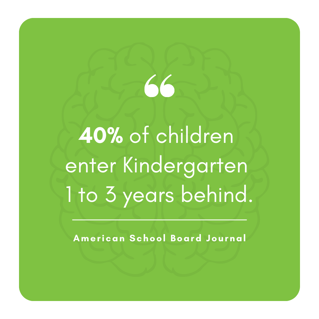 A child's brain is quite plastic. As such, the quality and type of early experiences they have—positive or negative—can shape their brain development. Many neural connections develop during this early stage, allowing children to be healthy and capable students, and later adults.
Shockingly, 40% of children enter Kindergarten 1-3 years behind. Bridging this learning gap can be challenging and may require over a year to catch up. Unfortunately, this has a lifelong impact; although research demonstrates potential for improvement, most students never quite catch up to their classmates.
The Importance of Early Reading and Math Proficiency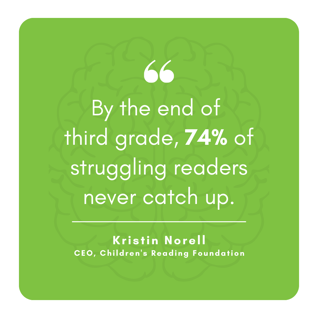 Reading proficiency by the end of third grade is one of the most important predictors of high school graduation. In fact, over 85% of the school curriculum revolves around reading. Without a strong foundation in reading, children are left behind at the beginning of their education. Unfortunately, by the end of third grade, 74% of struggling readers never catch up to their peers.
Mathematics is also immensely important in early learning. While not directly taught like reading, mathematics plays a pivotal role in teaching important skills. Beyond calculations, math encourages logical reasoning, critical thinking, creative thinking, abstract or spatial thinking, problem-solving ability, and even effective communication skills. It helps students develop the ability to think, explain how things work, and expand their overall intelligence, all of which are important in a constantly evolving world.
What Can We Do?
As alarming as these statistics may seem, there are steps that can be taken to improve a struggling student's outcomes. Educators and evaluators can assess and intervene early in a child's academic journey. By using the Battelle® Early Academic Survey (BEAS) and Educational Software for Guiding Instruction (ESGI), benchmark and progress monitoring have never been easier. Let's take a look at how these two tools work together.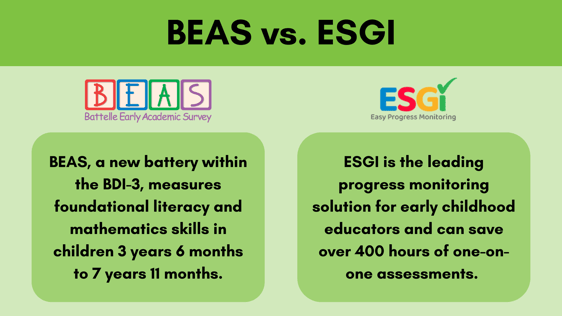 Meet Christopher Robin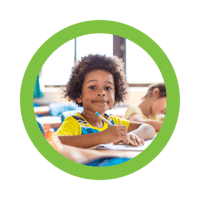 Meet Christopher Robin, a spirited five-year-old who started Kindergarten in the Fall. In preschool, it was identified that he had a developmental delay, so he entered Kindergarten with an IEP. His IEP team identified two goals: to determine academic strengths and weaknesses to adjust his IEP goals, and to pinpoint a progress monitoring tool to help benchmark his goals between assessments. They decided to pair the BEAS with ESGI to best monitor Christopher's progress.
How Can Christopher's Team Utilize Results From the BEAS and ESGI?
When educators pair the BEAS with ESGI, there are countless features available to help effortlessly craft a plan to benchmark and progress monitor Christopher's skills. Throughout the year, not only can his team track his performance, but they can also breakdown the data and monitor trends at a group level.
Begin the year by assessing with the BEAS to gather baseline data and determine Christopher's early literacy and math skills. In the provided score report, each subdomain will be labeled by performance level—Support, Monitor, or On Track. This easy-to-read data can be used to update his IEP, including his IEP goals, strengths, and weaknesses.
With updated goals and baseline data, you can monitor his growth using ESGI, which offers a vast library of progress monitoring assessments. Christopher's team has decided to monitor with ESGI twice weekly. Once you have assessed the BEAS report and IEP to view areas of concern, there are countless ways that ESGI can help monitor the skills of individual students and across the classroom:


Halfway through the year, use the BEAS to assess Christopher's skills and see the progress he has made. Performance levels are still labeled as Support, Monitor, or On Track to help track and compare progress.
Continue progress monitoring Christopher's literacy and math skills with ESGI twice a week.
At the end of the school year, the BEAS can be administered once more to assess Christopher's skills and gather summative data.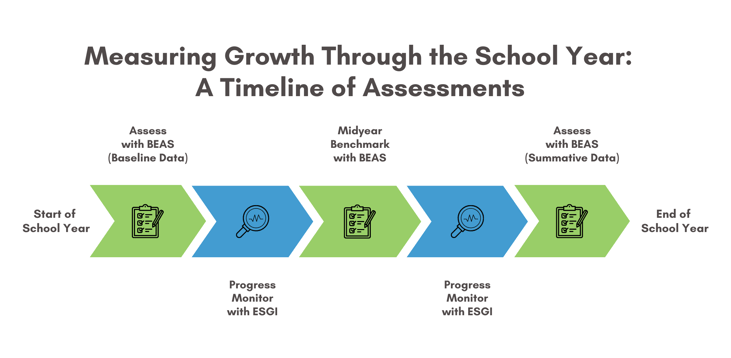 With the help of the BEAS and ESGI, educators and evaluators can easily support students in reaching their highest potential. Even for children who struggle with their math and literacy skills, using the two tools will help them to gradually catch up to their classmates. For an in-depth walkthrough of this process, be sure to check out the webinar below: