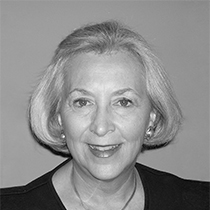 The Woodcock- Johnson® IV Tests of Cognitive Abilities (WJ IV™ COG) measures the most important cognitive abilities for learning. The new WJ IV Interpretation and Instructional Interventions Program™ (WIIIP®) helps school psychologists relate cognitive assessment results to instructional planning. When the WIIIP is used with the WJ IV COG, assessment results are linked to relevant suggestions, interventions, or accommodations that can be used to individualize a student's program plan, teach strategies for learning, and improve educational outcomes.
It's probably fair to say that every school psychologist is motivated by a desire to make a difference in the lives of students. We all want to be relevant—and teachers, parents, and administrators expect that school psychologists will use specialized knowledge to help identify the nature of a struggling student's learning problems and make well-informed suggestions for improving educational outcomes. The desire for relevance in assessment practice is also reflected in the WJ IV Tests of Cognitive Abilities (Schrank, McGrew, & Mather, 2014b). Designed to measure an array of important cognitive abilities, the WJ IV COG facilitates documenting a student's relative strengths and weaknesses and can help professional teams determine if a disability exists. The soon-to-be released WJ IV Interpretation and Instructional Interventions Program (WIIIP) (Schrank & Wendling, 2015) takes another step forward by linking WJ IV COG assessment results to individualized instructional interventions and program planning.
Read the full article by downloading below!