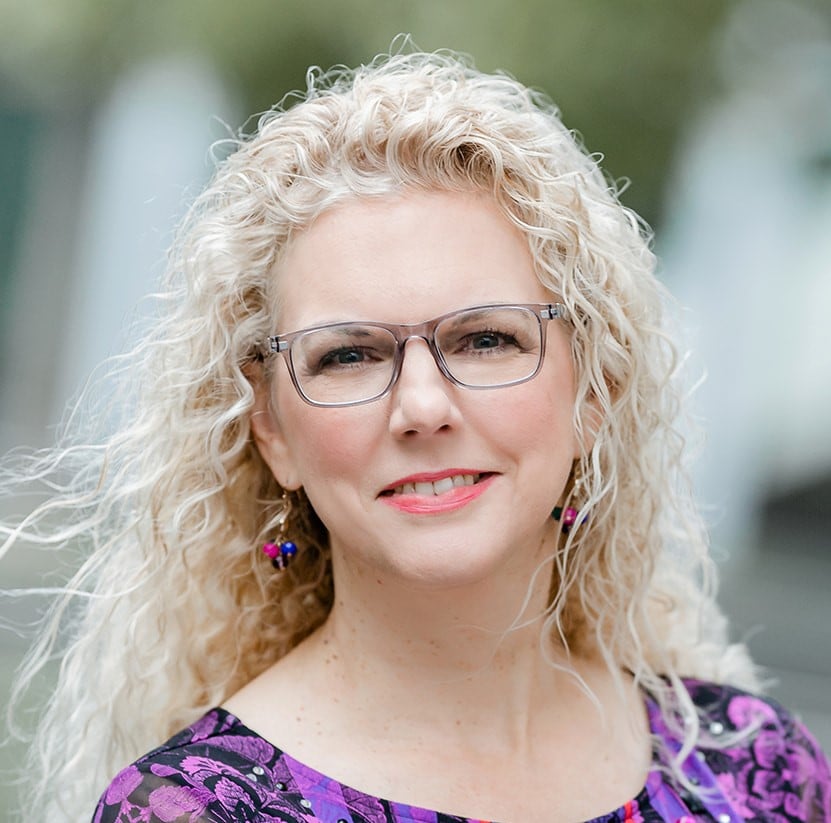 Part 2: Servicing Emerging Bilingual Students in Gifted Education
Educational Consultant Marcy Voss, Marcy Voss has coordinated both gifted and ELL/Bilingual services and helped launch a Two-Way Dual Language program in Boerne ISD. Now retired from public education, Ms. Voss is also a co-author of Implementing Evidence-Based Practices in Gifted Education. Her expertise is vital to our understanding of the identification and instructional services for GT-identified Emergent Bilingual students.
In order to maximize growth for Emerging Bilinguals in gifted or advanced classes, Marcy Voss recommends utilizing strengths-based instructional strategies based on academic data, observations of students as they participate and interact in the classroom, and even conversations with the student. Achievement data may be important to assess where a student is on a learning journey for specific standards, but ability data is a better predictor of student potential.
(One note of caution: consider the cultural bias in any assessment or performance task. Mrs. Voss often shares an example of the image of a mailbox. While a common image for most, a student who has not seen a mailbox will not know how it is used and any question that requires that knowledge would not be a reliable gauge of the student's ability.)
According to Mrs. Voss, it is important to share a student's identified strengths with them to build their confidence. A strengths-based conversation should include discussion about their ability testing data, which highlights how students learn instead of what they have had the opportunity to learn. Even if the ability data does not indicate a need for gifted services, when a student knows their strengths, they will be more likely to lean into them during times of self-advocacy or student-centered learning.
Additionally, a student's first language and culture should be considered a strength in our increasingly diverse world as a way to connect the student's Fund of Knowledge to current learning targets. Mrs. Voss explains, "Moll and colleagues (Moll et. al., 2006) remind teachers that students bring with them funds of knowledge. Funds of knowledge are the historically accumulated and culturally developed bodies of knowledge and skills essential for household or individual functioning and well-being. The knowledge and skills that students bring from the home and community can be used for concept and skill development in the classroom. For example, it may be difficult for an emerging multilingual student to express his knowledge of fractions, but he may be well-versed in proportions and ratios as he helps his parents cook. So, it isn't that he doesn't understand fractions; he is aware of the concept in real-life. He just might not understand them the way they are presented in the math book or the math lesson."
Mrs. Voss' best practices may help all educators be more strategic and intentional in their interactions with multilingual learners including in gifted services, regardless of the instructional model. Along with a strengths-based approach, she shares these promising practices to serve multilingual students identified for gifted services.
Tap into the strengths of sheltered instruction. Sheltered instruction, as defined by Stephen Krashen in 1982, is an approach using second language-acquisition strategies with content instruction.
Pair sheltered instruction with Depth and Complexity.



Students look for Patterns in a mentor text.
The teacher provides sentence stems using the elements of Depth and Complexity.
The topic of gifted multilingual students is not new, and it is impossible - even irresponsible - to attempt solutions to the challenges of identifying and serving this student group in one article.  A thread throughout Ms. Voss's commentary might be summed up with, "Knowing students leads to growing students.  Learn about their culture and experiences.  Ask them questions about what they enjoy or are passionate about.  Empower them to share what they know in a safe setting.  Then connect their learning to those things."
---
Marcy has a wealth of knowledge and she shares it so freely in her love for students. Dive deeper into this topic with her at the following links:
TAGT Podcast
Teaching MLs Podcast
Recognizing the Gift: Identifying Gifted English Learners (Seidlitz Education)
Gifted and Talented Multilingual Learners (Seidlitz Education) site
Who Are Gifted Multilingual Learners and How Do We Support Them (Seidlitz Education) blog