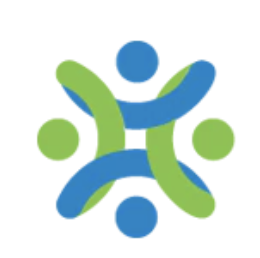 Riverside Insights

is pleased to offer

Assessment Crosswalks

for the

Battelle Developmental Inventory

,

Third Edition

(BDI-3®).
Assessment Crosswalks are designed to expand the utility of the BDI-3® assessments.
Crosswalks coming soon in 2022 for the BDI-3® Developmental Complete
: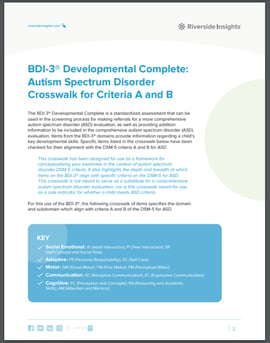 Autism

Intellectual Disability

ADHD
Future Crosswalks:
Dyslexia using the BEAS
Dyscalculia using the BEAS
And more!


.



This tool is available to all BDI-3® subscribers.
Also available soon for the BDI-2 Spanish - Find These Crosswalks on Data Manager:
ADHD
Autism
Intellectual Disability
Early childhood developmental milestones have monumental impacts on the future of young students. Monitor the essential development of skills in children starting at birth with the Battelle Developmental Inventory, Third Edition (BDI-3). BDI-3 offers a comprehensive assessment of key developmental domains (communication, social-emotional, adaptive, motor, cognitive) and provides crucial information that facilitates educational/intervention planning.