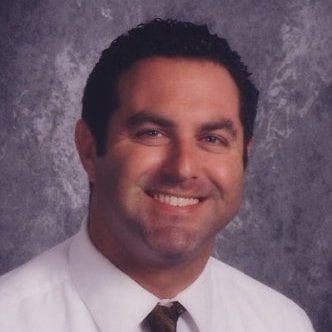 Originally posted here
Close your eyes.
Picture a school. Any school. What do you see? What do you hear? The sights and sounds of a school are universal: Children laughing and running around on a playground, teachers working with students through math problems or science experiments. There is noise, lots of noise. There is movement, a lot of movement. There is noise, a lot of noise.
Now, those same schools are quiet, still, absent of what gives them life. Gone are the students running through the halls, going in and out of classes, saying hello to friends and teachers. Missing are the teachers dedicating their days to guiding, coaching, and instructing students. Absent are the parents dropping off their children in the mornings, then picking them up to go home.
In the United States alone, around 114,000 schools have closed due to COVID 19. All of a sudden, an estimated 52 million students have found themselves thrust into distance learning from home, while teachers and principals struggle to make this new norm viable. At the time of this writing, 42 states have issued shelter in place orders. In the span of just a few days, children went from going to school, hanging out with friends, and playing sports to being stuck inside their homes, having physical access to just their immediate family due to social distancing.
One could almost hear the collective cheers from children across the country when in-school instruction was initially shut down. Now, several weeks in, we are seeing the real-world side-effects of sheltering in place and practicing social distancing: depression and isolation.
There is a thin line between social distancing and social isolation. As days turn into weeks, children may start feeling the beginning stages of depression due to isolation from their peers. While they might be keeping up with them through video games, texting and video chats, it is simply not the same as being in the same room together.
Virtual play-dates are becoming commonplace across the country, meaning that children who are used to engaging with their friends in the real-world are spending more and more time online due to sheltering in place. With almost all U.S. states closing schools, children ages 6–12 say they are spending at least 50% more time in front of screens daily, according to new data from SuperAwesome, a kids technology company. Students who were home from school showed an increase of over 100% of TV screen time.
Increased time watching TV can lead to increased anxiety and depression in children, especially if they are exposed to news reports about COVID 19. The news reports can be scary for children of all ages, especially if the reports indicate that adults their parents' age are getting extremely ill and / or dying or that children their age are in the ICU on ventilators.
Being isolated in the home also can present other troubling problems. According to NBC, reports of domestic violence across the U.S. increased in March as the coronavirus pandemic spread, according to law enforcement officials — raising concerns about families' safety as they isolate at home. MarketWatch reports that advocates worry that confining people with their abusers could exacerbate the frequency and intensity of abuse, as the pandemic's economic fallout further threatens survivors' financial stability. Finally, CNN indicates that several cities are already reporting jumps in domestic violence cases or calls to local hotlines. Some shelters around the country say they're full and struggling to help survivors. And with gun sales setting records, advocates worry that the next few weeks could be especially dangerous. These reports are especially concerning given that millions of children are now isolated in their homes with potential abusers 24 hours a day, seven days a week.
Feelings of isolation, depression, fear, and anxiety are rising in homes across the country. Screen time is also increasing exponentially. The mix of these two elements can be a recipe for disaster. During these difficult times, children may be more prone to engage in self-harm activities or contemplate suicide. Many of those children now have the capabilities to research self-harm and suicide options with the very laptops and tablets provided to them by their school.
With parents across the country spending time balancing working from home, managing their child's distance learning, and carving out some time for themselves, children can be left for long periods of time on their devices without being monitored. Even though most children are home with a parent or a guardian, having additional sets of eyes on a child's online activity is important. Many Internet providers have monitoring services built into their packages. You can also look into Disney Circle and Family Time.
With our nation's children under a tremendous amount of stress and facing an unknown future, now is the time to make sure that they are safe, secure, and supported.