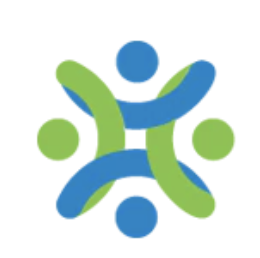 When it comes to identifying and diagnosing Specific Learning Disability (SLD) and Intellectual Disability (ID), it is crucial to examine a student's intellectual functioning. Understanding and differentiating between the two disabilities can be challenging and is compounded by certain debates about assessments in recent years. On top of that, schools are faced with large numbers of students experiencing learning difficulties, which creates an environment where referrals for psychoeducational assessments are rapidly rising. Central to differentiating between SLD and ID is an understanding of the difference between IQ and intellectual development, as demonstrated by the chart and case studies described below.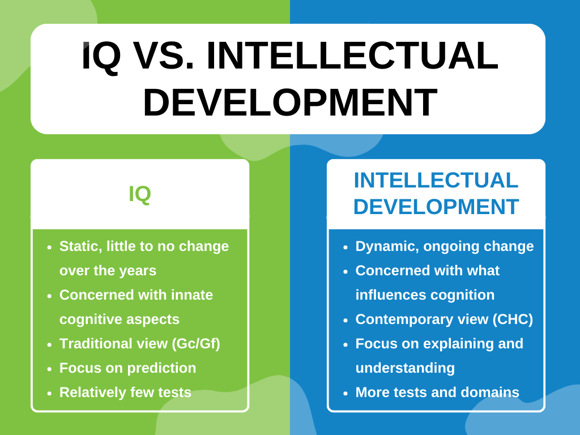 ---
Assessment Interpretation Case Studies
Characteristics of SLD and ID manifest in similar ways, both adversely affecting an individual's educational performance. With some overlap between the two conditions, confusion may arise. Therefore, examining a series of case studies can help visualize the interpretive process involved in distinguishing disability conditions. Let's take a look at three scenarios.
Statistically Similar Scores
Cases such as these, where there is very little variation within the score profile, present us with statistically similar (and low) scores. Dr. Schultz reviews scores from WJ IV® and WISC-V of two students, and both examples include low scores in nearly all clusters. From this information, practitioners can confidently conclude that their scores are consistent with an Intellectual Disability (ID).
Significant Variability in Scores
In a contrasting scenario, this child presents with a low GIA score. If the interpretation had stopped at this level, an inaccurate conclusion regarding the student's intellectual ability could have been made. A closer look at the student's profile reveals significant variability in the seven scores comprising the GIA. Thus, we can conclude that the GIA is not a fair estimate of their overall abilities. We need to interpret their performance at the test and task demand level.
Taking All Data Into Perspective
The third case underscores the importance of using multiple sources of data before making a determining as to the presence or absence of a disability condition. Results from the cognitive measure appear to indicate a profile that may be consistent with ID. However, when results from academic achievement testing are considered, it becomes clear that the identification of ID is not appropriate. Evaluators must take all available data into consideration before identifying ID or SLD.
---
These scenarios demonstrate how score profiles can provide evaluators with evidence to help them differentiate between SLD and ID. Profiles with consistently low scores may indicate a possible intellectual disability. However, greater variability in scores may indicate that the global IQ score is not a fair estimate of overall ability and performance needs to be evaluated at the test or task demand level. In all cases, it is essential to consider multiple sources of information before making a determination of disability. The Woodcock-Johnson® IV is an in-depth measure of students' strengths and weaknesses and can be used to assess cognitive abilities. For more information on the WJ IV®, check out the link below:
To learn more about the implications for SLD and ID, view the webinar below: