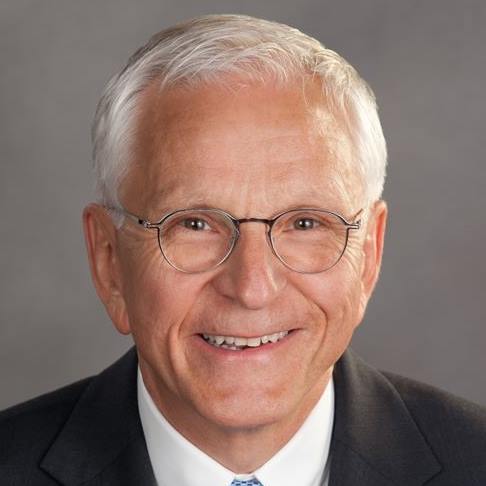 The WJ IV™ Tests of Cognitive Abilities' (WJ IV COG; Schrank, McGrew, & Mather, 2014) core test design inspired a commonsense model for specific learning disability evaluation that capitalizes on a school psychologist's clinical judgment to determine if additional, selective testing is needed.
The WJ IV COG measures seven broad abilities and several narrow abilities derived from and validated by the most contemporary version of CHC theory (McGrew & Schneider, 2012; McGrew, LaForte, & Schrank, 2014). One of the design principles of the WJ IV COG was to place the seven most academically predictive, CHC factor-representative, and diagnostically important tests in a head-initial placement. Placing the core tests up front helps increase testing efficiency. By administering the core tests, school psychologists can obtain a representative sampling of seven broad CHC cognitive abilities and, based on clinical judgment, determine if any additional tests need to be administered. For many evaluation purposes, it may not be necessary to obtain two-test cluster scores for each broad ability.
The WJ IV COG includes a small set of core tests that serve as the foundation for the evaluation of relative strengths and weaknesses.
The WJ IV COG core test design principle was envisioned as a way for school psychologists to be efficient with testing time and use their clinical judgment to determine which additional tests, if any, beyond the core tests, should be administered to a particular student. During a testing session, school psychologists often refer to the scoring tables provided in the Test Record to help gauge whether the student's performance on one test appears noticeably higher or lower than other tests administered, or noticeably higher or lower than the student's age or grade placement. These and other clues obtained during the assessment process often provide insights for further
exploration in an area of cognition. Also, the WJ IV online scoring and reporting program can be used to evaluate relative strengths and weaknesses among the core tests and help determine if any additional tests should be administered in a subsequent testing session. Examiners can administer additional tests and re-run a WJ IV score report within 90 days without additional charge.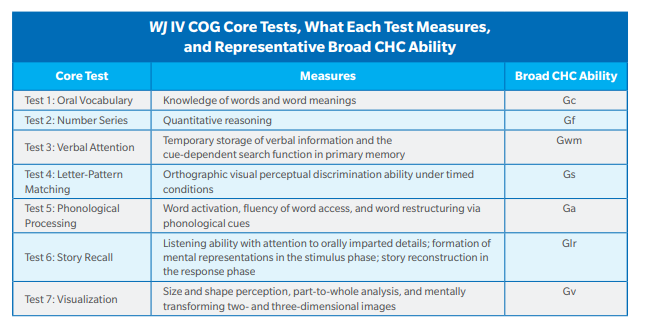 The C-SEP model uses the core tests of the WJ IV COG for a survey of basic cognitive processes and competencies.
Any additional tests administered, beyond the core tests, are also included in the analyses of relative strengths and weaknesses and any clusters that are created are also included in the
student's profile analysis. CHC cluster-level information is usually needed to document a relative strength or a disorder in cognitive processing. However, in many cases, no additional tests— beyond the core tests—may need to be administered because the core tests frequently provide the most important information for many assessment purposes. This is because each of the core tests often provides a representative snapshot of a student's abilities in a broad CHC domain.
Read the full article by downloading below!