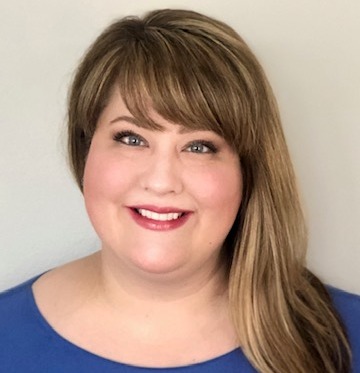 This is Part 1 of a two-part series. Make sure to watch out for Part 2!
"With updated formal and informal assessment data, our goal should not be to hold students to pre-pandemic standards, but to reflect as educators and provide meaningful instruction that will close the learning gaps that have occurred over the past year."
Is your school returning to in-person learning in the near future and you need ideas to start prepping?
With the advent of COVID-19 vaccines and President Biden's push to reopen schools many districts are preparing their buildings to welcome students once again. Of course, everyone wants our nation's children back in schools in theory; however, only school staff understands what this actually entails. You may feel like you are just getting the hang of virtual learning, or you may be more than ready to pivot back to your classroom. Either way, this will be a momentous transition for school staff, families, and students. The return to in-person school may prove especially challenging for our students in special education programs who struggle with transitions, changes in routines, and academic or behavior expectations.
I am sure you put tremendous effort in to setting up your virtual or hybrid classroom at the beginning of the school year, and I hope you will bring many of your new skills back to in-person instruction. This can also be a fresh start for special education staff and students and a great opportunity to make changes.
As you reflect and prepare for the job ahead, here are five considerations to help transition special education classrooms back to in-person learning:
1. Make sure you have updated assessment data—it will affect student outcomes.
Lately, I have seen multiple variations of a similar theme on teacher social media platforms: the idea that educators and parents need to calm down about student progress, as children have been busy surviving a pandemic. Part of me believes that our students have been resourceful, flexible, and have learned new skills during this time. However, I can't stop thinking about how this may not be the case for many of our students with disabilities, who may be losing invaluable skills every day when they are not in school or receiving important services. This is not to downplay the stress of being a child during a life-changing global event. Nevertheless, as special education professionals, we know that so many of our students, especially those who require high levels of support, can lose skills easily, even just over the summer or during winter break. With updated formal and informal assessment data, our goal should not be to hold students to pre-pandemic standards, but to reflect as educators and provide meaningful instruction that will close the learning gaps that have occurred over the past year.
School staff, students, and families did their best during virtual learning, but data shows there has been a learning slide. For an in-depth look at how you can use your Iowa Assessments™ data to determine student progress, compare across groups, and address learning gaps, check out this blog series.
While it may seem like you just updated student IEPs for virtual instruction, we now have to consider updating IEPs for the pandemic learning slide. It is possible that students have not made as much progress as expected on IEP goals, and we need to reflect this in our IEP data collection and present levels, our interim progress reports, and creation of new IEP goals. Make sure to document everything you are doing to work on IEP goals and where students are currently functioning in order to inform your instruction and bridge the gap during the home-to-school transition. Current data will also help us work with our special education teams to provide students with access to important resources.
2. Create an assessment plan with your special education team (including general education teachers) that reaches struggling learners.
The pandemic has shown a spotlight on education inequities, and it may have also highlighted students who were having trouble in general education even before remote instruction. Parents and general education teachers may have noticed select students who had significant challenges with virtual school, to the extent that they could be candidates for more services. In addition to a learning slide, many districts have also let evaluations and special education assessments slide during remote learning, with referral and assessment rates trending down. Districts have argued that it is not feasible to complete testing for IEP eligibility remotely, and students are suffering without needed accommodations.
It is possible there will be a backlog of testing and referrals in your district that will need to be waded through once IEP teams return to school. Create a plan for how your special education team will work through this backlog and prioritize getting referrals accomplished within district timeframes. Then, resource and inclusion teachers can work with general education teachers to provide accommodations students will need for the in-person classroom.
Subscribe to our Professional Development newsletter to receive notifications for Part 2 of this series and other PD from Riverside Insights.