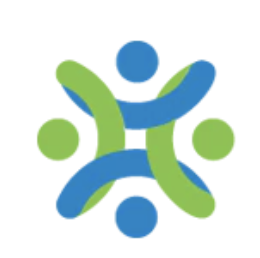 Equity begins with accessibility.
At Riverside, we believe that equity means understanding how all students learn best so that we can give each learner the optimal opportunity to excel in the classroom and in life. Guided by this mission, we put the highest priority on offering testing solutions that give ALL students the chance to highlight their strengths through test features and adaptations for diverse learners, translations and non-verbal offerings for English learners, rigorous research to ensure valid results across communities, and local, regional, and national norming.
We are honored to be named the 2022 winner of the Best Accessibility Solution in the inaugural Excellence in Equity Awards program presented by the American Consortium for Equity in Education. Created to honor schools, educators and industry leaders, the Excellence in Equity Awards, received more than 160 international nominations.
"This category is particularly meaningful to us because across our portfolio, accessibility, translation, adaptation, as well as local, regional and national norming are core tenants of our product development roadmap as we seek to ensure that teachers, learners, families and communities are not left behind," said Anna Houseman, former elementary school teacher and Assessment Director, who now serves as a Product Director for Riverside Insights.
"Equity is foundational to our mission of elevating the potential of all learners," said Dr. Sarah Holman, a former Special Education Administrator and bilingual evaluator who now serves as a Marketing Director for Riverside Insights. "We live out our commitment through our people, our processes, our products, and our professional development to ensure each learner has the chance to live into their strengths."
What does equity look like to us?
Accessibility
To enable and support diverse students, we offer large print text, braille and recordings for audio-administered assessments. We also design our assessments to help us identify the strengths of cognitively and developmentally diverse learners through robust research.
Translations
With an ever-growing portfolio of research-backed, translated assessments, we prioritize collaborating with native speakers. Our six English learner assessments go beyond translations with consideration of dialects, and culturally conscious images. We recently expanded our portfolio with an early development assessment, the BDI-3 (Battelle Developmental Inventory 3) Spanish, and Arabiya, the first comprehensive assessment to cover Cattell-Horn-Carroll abilities in Arabic. Non-verbal and alt-verbal offerings are also available for some solutions. The CogAT uses picture-based item formats in the Verbal and Quantitative sections to ensure that scores reflect reasoning with semantic constructs / quantitative constructs and not language proficiency or acquisition for grades K-2.
Norming
Down to the district level, we recognize the importance of geography and community-specific context when interpreting the results of our assessments to inform programming decisions. Using frequently updated local, regional, and national norms, educators and evaluators can ensure that the insights are applied in context to the needs of the learners in their specific communities.
Professional Development
Whether it's partnering with customers from various urban, suburban, and rural geographies or serving diverse racial, ethnic and socioeconomic populations, Riverside is committed to ensuring that educators and evaluators have all the tools and best practices to interpret and apply assessment insights most equitably for their learners. Through free best practice webinars and presentations, Case Studies from peer experts, and ongoing professional development presentations and resources, we support our practitioners and teachers every step of the way.
We will continue championing equity, advocating for diverse learner enablement and supporting your efforts to grow and sustain equity in your schools and practices with our continued commitment to accessibility.