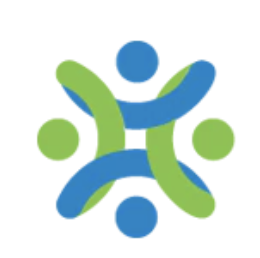 Improving the quality of your educational program improves student learning and maximizes student growth.
Creating an assessment program that caters to the district and meets every student's needs is only possible with the proper guidance and tools. Considering recent data on student scores from the last few years, now more than ever, we see an opportunity to ask ourselves what our students require in their education.
To address those concerns, Riverside Insights' own Anna Houseman, Alison Boivin, and Christina Jordan pulled together their past teaching and assessment experiences to create a free playbook that helps educators evaluate and improve their current assessment program.
Houseman emphasizes how vital the correct programs are: "We want to put in context how assessments affect everyone in education… and when testing goes wrong and the data doesn't reflect our students, the wrong testing programs are impacting the whole education ecosystem."

A proper assessment program supports student growth. Jordan adds that "Our students are more engaged in learning when they have the proper targets and skills needed."

When testing goes right, we establish transparency across the entire educational ecosystem. Boivin says, "When students understand why they are being tested, when the teachers understand why the assessment is being given, when the parents understand... all the way through your stakeholders.... it makes for a more comfortable environment – It's more understanding across the board."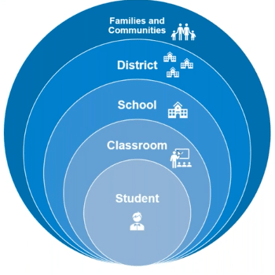 The Balanced Assessment Playbook seeks to aid educators in creating an equitable and sustainable program that identifies student needs. The playbook includes four sections infused with guiding questions, templates, and outside resources to help you assess your current program and determine a plan to improve your current strategies.
---
Section 1: Assessing Your Assessments
The first section of the playbook allows educators to critique their program and assess the assessments already in place. Boivin says the point of this section is to "Take a deep dive look at what your current assessment practices are at the district or school level and really try to figure out what the purpose is of each assessment and why you are giving all of them."
To assess the impact of your assessment culture on student growth, section 1 begins with a District Assessment Survey that allows educators to take a step back and reflect on the current assessments administered, the testing format, the frequency of administration, and the purpose for each assessment.
Houseman explains that "Each assessment has a different purpose for our students. This template really helps you identify what those purposes are and how you are assessing kids throughout the year."
The second half of the section is about Building Equitable Identification Processes for specific populations. This section promotes establishing equitable and inclusive services and assessments and gives educators a chance to reflect on how they identify students for gifted programs or EL services.
---
Section 2: Testing Culture and Environment
Environmental logistics and preparing students and staff for testing have more of an effect on student performance than we think. Here, educators look at the testing culture and environment that students are placed in before, during, and after the assessment to ensure they do their best. The questions and steps in this section prepare students and staff for testing time and encourage a positive "test-ready" culture.
A "test-ready" culture involves everybody. Jordan expresses that "We need to make sure that we're involving the entire community and prepping them for this environment too – and that includes the parents. Really preparing them and their kids for these tests and helping the parents understand the data and what it means can do a lot to help alleviate stress on the student and the families."
---
Section 3: Assessment Instruments
This section is all about the assessments currently in use at the district and school levels, and the process to ensure the selected assessments best meet district and student needs. The playbook recommends that educators research and understand their chosen assessments' design to determine whether their assessments are the right fit for their students and provide the right metrics needed.
Boivin points out that every part of the assessment must be considered: "It's really looking at why you're selecting a particular assessment - the research behind it, the item types and format - why we're going to give a particular assessment, and the features that are important. Is it going to measure what we want it to measure? It's about looking at the assessments that will help you gain the insights you need."

Jordan highlights that it's also important to know your student population when choosing an assessment: "All of those things - accommodations, assessing in the student's native language - go into choosing an assessment based on the population that you're teaching. Make sure that you choose something that not only gives you the data you're required by your state or district to report, but also that accommodates the needs of the students who are sitting in the seats in your school."
---
Section 4: Data and Insights
The final section of The Balanced Assessment Playbook includes insights and strategies to help teachers and administrators implement the right system and practices to make assessment data understandable and usable for student growth.
Houseman says, "This section is broken into two parts – one is data-driven administration, and one is data-driven instruction. If you're an administrator, it's how you look at data across an entire grade, school, or district and make decisions about what needs to happen. Versus if you are a teacher or are coaching teachers, it's how you look at data within a classroom and how you make decisions about individual student growth, intervention, or differentiation."
Boivin explains that learning about assessment data not only helps the teacher, but the student as well: "This section means to create a culture where data is comfortable to talk about with staff and students. And to that, where students can track their data, determine their strengths and weaknesses, and show growth."

Houseman remarks on her own teacher experience with assessment data: "When I think back to when I was a teacher, I knew what score to look at to understand how my students ranked up next to each other, but I had no idea in hindsight what that score actually meant about the way that student was thinking and learning. If I had known that information I think I would have been a much better teacher and been able to make far more growth for my students."
---
Download a FREE copy of the Balanced Assessment Playbook below!