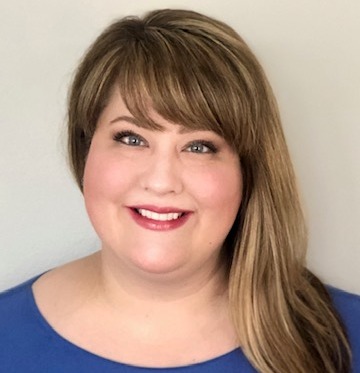 As you prepare to return to in-person learning, you are most likely thinking about the learning loss that has occurred over the course of the pandemic. How are you going to work towards closing the COVID-19 learning gap this spring with your students receiving special education services? Creating a plan to approach learning gaps will set your classroom up for targeted interventions the rest of the school year and clear up misconceptions that could make future learning more difficult for your students.
While this blog is focused on targeting academic learning loss, we must first remember that our classrooms are a safety net for so many students. A common saying in education is that you have to "Maslow before Bloom," meaning that we must make sure as educators that our students' basic needs are met before we can proceed to worry about the hierarchy of student academic understanding. The pandemic makes this saying more relevant than ever, as many students are facing new or exacerbated insecurity around basic needs. The first step we should take towards slowing the learning slide should be to make sure our students' primary needs are met, and to create a physically and emotionally safe classroom. A class culture based on growth mindset and empathy is more important than ever so that students feel supported at school and safe to learn.
Once you have assessed that your students are ready for academic work, where do you even start? There is so much to do and only so much time before the end of the school year. Data-informed backwards planning can help you make the tough decisions ahead regarding prioritizing content for your students for the rest of the school year. By starting with the end goal of the standards you want your students to reach, finding the learning gaps in your classroom, and choosing the most important content to teach you will be able to create a plan to better reach your students and work towards closing the learning gaps that have occurred.
Here are four clear steps with questions to help guide you in the creation of your plan:
1. Start with the standards and student IEP goals.
Ask yourself questions like:
What do the standards say the expectations are for your students?
What concepts should they have mastered by the end of the school year?
What IEP goals should they have mastered?


2. Use your data to find the gaps.
Educators need updated student data this year for many reasons. Here, we need to examine our student data to find where the learning gaps actually are, both on an individual- and class-level. Can you group students missing the same standards or working on similar IEP goals? We know there are going to be gaps in understanding this year due to missed learning opportunities; it is important not to confuse student scores with their learning ability. This blog series can help you understand and utilize your Iowa Assessments™ data to find the concepts your students may have missed.
3. Determine what is the most essential content, considering the standards and data.
Here is the challenging part—what do students absolutely need to know in order to access grade level material? What do they need to know to move up to the next grade or class? Choose standards to focus on and subsequently your units, if you need to pick and choose due to time constraints, accordingly. Select standards and content that links past and future learning. Skip concepts that are not imperative to future understanding. While of course all standards have been chosen because they are important for student learning, this year is a unique situation where we must make choices to best help our students. To assist with this difficult task, Achieve the Core, a nonprofit that works towards creating educational equity through the Common Core, has created a helpful resource that highlights priority math and English language arts/literacy standards and concepts in the Common Core for each grade level for this school year.
4. Create an intervention plan for each student or class.
Now that you know precisely which standards and IEP goals your students have not met, and which you need to prioritize, create a plan of what concepts you would like to remediate first. Look at your upcoming units and see where you can easily tie in and re-teach certain concepts, prioritizing by the greatest areas of need.
This is Part 1 of a two-part series. For more information, be sure to watch out for the second installment, 6 Strategies to Help Bridge the Learning Gap for your Special Ed Students.
---
Get to know Rachael Storey!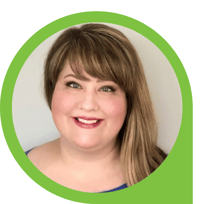 Rachael Storey is a teacher-turned-writer with a passion for special education. She received her undergraduate degree from the University of Michigan and her graduate degree in urban special education from Cardinal Stritch University in Milwaukee. Rachael currently holds a professional teaching license in Michigan K-12 special education with endorsements in both learning disabilities and cognitive disabilities and has enjoyed teaching all levels of students over the past ten years. When not writing, Rachael can be found going on adventures around the metro Detroit area with her husband and daughter.
Subscribe to our Professional Development newsletter to receive notifications for PD opportunities from Riverside Insights.