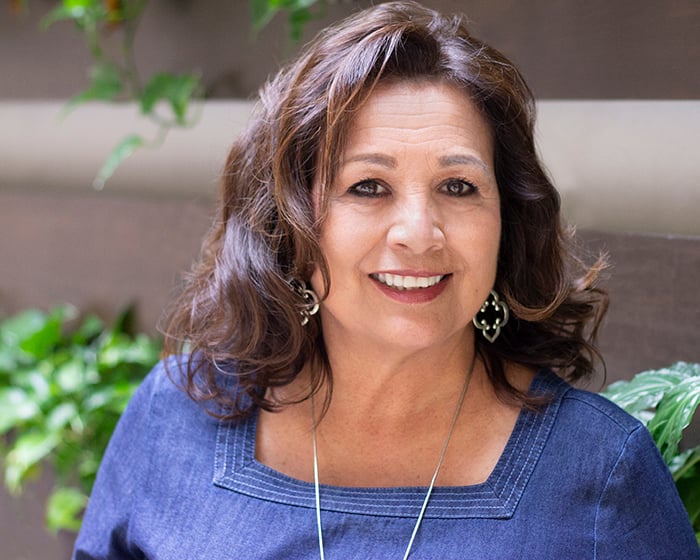 "41 percent of teachers reported that students' lack of internet access presented a significant barrier to learning goals"
As summer gives way to fall and kids all over the country have navigated the "back to school" season, parents and educators have one question on their minds: how can I continue to set up my student(s) for success?
While this is not an unusual question at the beginning of the school year, 2020 has been the exception to almost every rule. This year, the question of how to set students up for success is accompanied by fear and uncertainty – especially for the parents and teachers of English-Language Learners, or ELL students.
According to an article by Education Week, 1 out of every 6 children in the United States who are in kindergarten and 1st grade are currently learning English as a second (or even third) language. This means that millions of students around the country who are adjusting to remote learning are doing so without the additional support they were receiving within the classroom.
While this reality certainly brings academic challenges, students and parents within the ELL community are also facing social and emotional hardships due to language barriers and limited access to supportive resources.
Here are some suggestions for supporting the EL community as they face additional barriers to remote learning:
1. Exercise empathy.
As you engage with your ELL students, it's important to recognize that not all students will have the support of their family members during the school day. Remote learning is more emotionally draining for children who are navigating the potential social-emotional barriers of bi-lingual home environments, so they may need more emotional support in addition to academic support.
Empathy is key.
ELL students may come from blended families, and might be supervised by a non-familial guardian while they are learning from home. If they have technical difficulties during a lesson or trouble understanding the material and their guardian does not have the language or technical skills to support them, students may experience a greater degree of stress than other students as they navigate this crisis.
For many students, the stress at home might be compounded by worrying about their parents' employment status or their own physical health.
"37 percent of teachers reported that lack of access to Digital Learning Resources (such as computers) within the home presented a significant barrier to learning goals."
2. Get curious.
In some of the country's most diverse areas, over 50 languages are spoken within a single district. In some cases, the families of ELL students do not speak English at all, which means the one-on-one support ELL students are accustomed to receiving in the classroom may not be available to them at home.
Rather than making assumptions about your ELL student's home language or support system, it's important to get curious about who they are and what makes them unique. Finding out more about their background and family system will empower you as an educator to develop more empathy for their unique experience.
Here are some questions to get you started:
Where did your family grow up?

How many adults live with you in your household?

Do you have any siblings? How old are they?

Tell me about your family. Do you know your grandparents or aunts and uncles? Do you have any cousins?

Tell me about your neighborhood. Are there other children that live near you?

What languages do you speak?

What languages do your family members speak? What do you like to do after school and on the weekends?

Who will be at home with you while you are logged into the virtual classroom?
3. Remove external barriers.
Many EL students do not have the same access to internet and technology that other students have. In a report published by the United States Department of Education in 2019, 41 percent of teachers reported that students' lack of internet access presented a significant barrier to learning goals and 37 percent of teachers reported that lack of access to Digital Learning Resources (such as computers) within the home presented a significant barrier to learning goals.
For this reason, one of the most practical ways to mitigate the barriers of remote learning for the ELL community is to provide students with the technology necessary to not only engage in the virtual classroom, but also access additional supportive resources like translated documents.
Whether the distribution of these devices is headed up by the district, a non-profit, or a private community-driven effort, getting adequate technology in the hands of ELL students is an incredibly important first step when it comes to creating equitable access in the age of remote learning.
4. Take a strengths-based approach to learning.
In the event that your ELL students do not have English speakers within their home, it's important to get creative and focus on what resources your students do have available to them, rather than assuming they are operating at a deficit.
One of the ways to support your students is by coming up with creative strategies that encourage reading. Reading is one of the most important keys to development and learning for an ELL student. When parents read to their children, children read to their parents, and children read to each other, their growth and development is fueled.
Here are some strengths-based strategies to stimulate learning and growth through reading, especially when English is not commonly spoken at home:
Draw parents and guardians into the conversation and encourage them to tell stories to their children in their home language, even if English is not an option.

Build lessons and assignments around the unique cultural experiences of your students, in order to encourage collaborative learning within their homes.

Encourage your students to read in the world around them – including newspaper headlines, cereal boxes, TV captions, and online articles.

Show your students (and their parents) how to read by showing them a book and modeling how to read by scanning left to right, top to bottom.

Encourage your students to write down stories they have heard and then read them back to a friend or family member.
Continuing the Conversation
While virtual learning certainly involves many potential challenges for ELL learners, there are also several opportunities for collaboration and connection among teachers, parents, and students. Knowing how to engage in this nuanced conversation can feel intimidating, but we are here to provide you with continued tips, techniques, and resources for support as you navigate this new educational landscape.
We Want to Hear From You!
What would you add to this conversation? Are there any specific approaches for combatting stressors for your EL students that have worked particularly well for you? Do you have suggestions for how best to engage EL parents? Let us know in the comments below!